Reporting and Statistical Analysis Software
ZEISS PiWeb
Now you do not have to be a software expert to create insightful reports: ZEISS PiWeb is a scalable reporting and statistical analysis software that helps you to transform measurement data into meaningful results.
Easy visualization of complex data sets

Intuitive navigation: Easily filter, sort and group measurement data

Standard and customizable reports
PiWeb cloud – professionally hosted quality data by ZEISS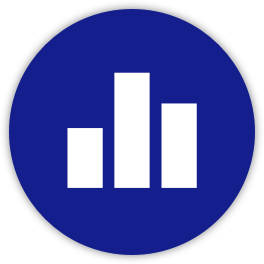 Easily visualize your measurement data
Identify potential quality issues quickly with the help of numerous visualization tools: ZEISS PiWeb offers the integration of interactive CAD views, form plots, images and more in your reports.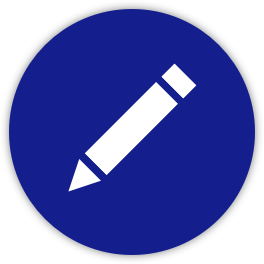 Create reports in the most intuitive way
Generating reports with ZEISS PiWeb is as simple as it gets: Work intuitively via "drag & drop" and the software offers both standard and customizable templates for each end user (e.g. metrologists, production employees or management). Also, in order to get to your desired data quickly, ZEISS PiWeb is easy-to-use in terms of filtering, grouping and sorting data.

Achim Schmid, Quality Coordinator Metabo

Now all of our data is stored centrally. Moreover, the layouts of the ZEISS PiWeb reports are easier to use as compared to the previous solution, so we can see where the problems are more quickly. Our team sees immediately if [there] is an outlier or if there is a trend towards exceeded tolerances.
ZEISS PiWeb is compatible with most measuring devices and common data formats
ZEISS PiWeb is highly flexible: It not only supports data from ZEISS systems (like a CMM, CT, Microscope, optical device, etc.) but also other non-ZEISS systems and handheld measuring tools.
ZEISS PiWeb is scalable. It is available as a single workstation-, network- or cloud-solution. Therefore, ZEISS offers solutions for both small and large companies.

Single workstation solutions
Entry into professional reporting can be both easy and affordable: ZEISS PiWeb reporting and ZEISS PiWeb reporting plus are already integrated into well-known metrology application software like ZEISS CALYPSO or ZEISS CALIGO.
From collecting data from several measuring machines and other data sources, evaluating data from multiple departments or sites, ZEISS offers the network solutions ZEISS PiWeb sbs (small business solution) and ZEISS PiWeb enterprise.

New to the market is ZEISS PiWeb cloud: A digital solution that moves data storage and the server application to the cloud which reduces required local IT resources. Also, you can flexibly scale the solution according to your specific application.

ZEISS PiWeb modules
Visualize, design and plan!
ZEISS PiWeb offers a range of modules for every specific task in your reporting process.

ZEISS PiWeb monitor is for data viewing purposes: It is the module to visualize reports, including point clouds, CAD-models or statistics. The module also allows you to interact with and record data (for example from manual gages).

ZEISS PiWeb designer, as the name promises, lets you design reports and elements for your specific application: Create tables, custom forms, integrate CAD models and much more.

For administrative purposes, this module lets you manage parts, nominal data, measurements, user access rights and privileges, server jobs and database configuration.


Latest release
ZEISS PiWeb 8.4: Explore all new features
The latest ZEISS PiWeb release provides numerous software improvements and new features that can be tailored to your needs:
New web application for report management
More features for interactive CAD elements
New tools for advanced filtering, grouping and sorting
Prepared for Audits Anytime: Quality Data Management with ZEISS PiWeb
6000 inspections per year - that's a lot of protocols due to regulatory requirements in medical technology industry. Find out how Olympus Surgical Technologies Europe manage their quality data with ZEISS PiWeb.
Bővebben
Bosch Connects Measuring Lab with Production
ZEISS PiWeb transfers the measurement data to the production floor for steering nuts. This increases the transparency of the data and helps the machine operators optimize the production process. Especially because the software suggests correction values for process-relevant measurement characteristics.

Bővebben
40%
TIME SAVED CREATING A REPORT
*in comparison to other software
>M
MILLIONS OF MEASUREMENTS UPLOADED EVERY DAY

Our software is versatile! ZEISS PiWeb enables the networking of measurement results in e-car production. Find out how ZEISS develops precision-fit quality solutions for the e-car industry.